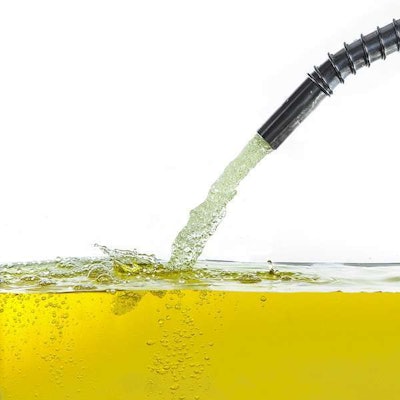 Adopting a variety of fuel efficiency technologies saved 14 major U.S. fleets more than $477 million last year, according to a study released by the North American Council for Freight Efficiency (NACFE) at the ACT Expo in Dallas on Wednesday.
The fleet improvements saved $9,000 per year per truck, according to the study, with an estimated payback period of 30. Carbon emissions were reduced by 19 percent, the study shows.
Mike Roeth, operation lead for CWR's Trucking Efficiency and executive director of NACFE, called the improvement in fuel economy of the leading fleets "exciting."
"If we can get the owners and operators of the 1.5 million tractor-trailers on the road today to invest in more of these technologies," he says, "we will see significant reduction in fuel consumption."
The fleets represented in the study operate more than 53,000 tractors and 160,000 trailers.
This year's study found the adoption of fuel-saving technologies had increased from 18 percent in 2003 to 42 percent in 2014. As a result, the 14 fleets have achieved an average of 7 mpg for all trucks, while their 2015-model-year trucks have reached as high as 8.5 mpg; both significantly higher than the 5.9 mpg national average reported by the U.S. Department of Transportation's Federal Highway Administration.
The 14 fleets included in the study achieved fuel efficiency by adopting a combination of nearly 70 currently-available technologies and engaging the resources and guidance of Trucking Efficiency, a joint effort of NACFE and Carbon War Room (CWR).