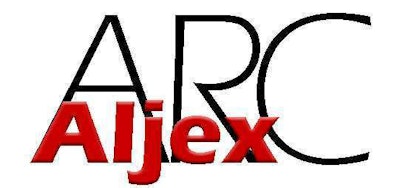 Alex Software has introduced Automated Rate Confirmation (ARC), a software module that streamlines the key elements of daily carrier-broker interchange for rate confirmation and dispatch. Aljex provides Internet-based transportation management software for brokers, carriers, and third-party logistics providers.
ARC is an email from broker to carrier that contains links within a virtual self-dispatching document that updates automatically on the working screens of Aljex users. Here's how it works:
The broker sends an ARC email to the carrier. The email includes the essential instructions the carrier needs to accept the shipment, but none of the broker's competitive information. For example, the ARC email shows cities and states, but no details such as shipper name and street address.
To accept the shipment, the carrier clicks on a link in the ARC email.
That link enables the carrier to sign the rate confirmation electronically. As soon as the rate confirmation is signed, a new link appears in the ARC email.
This link provides the carrier with detailed shipment information, shipper name, pickup and delivery addresses, reference numbers, and contacts, for example. At the same time, the dispatching broker receives an email verifying that the carrier has signed the rate confirmation along with a PDF of the signed document. The carrier's signature is a legally binding e-signature through Aljex partner, Sertifi.
The ARC email continues to serve both carrier and broker. The carrier uses the links in the ARC email to update information on the shipment so the broker receives an email whenever the carrier provides an update or a change — including proof-of-delivery. The process unfolds automatically on Aljex working screens to save time and improve communications for both broker and carrier.
"At Aljex we have been automating basic broker and carrier practices for 20 years as of this month. ARC continues that tradition with a tool that saves time, reduces hassle, and automatically provides critical documentation of the entire process," said Tom Heine, Aljex CEO.
ARC is now available to all users of Aljex software.