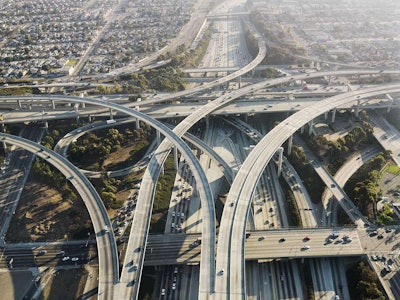 House transportation committee members last week reintroduced a more ambitious version of the White House's long-term highway legislation that would allow a regulation mandating carriers compensate truckers for non-driving time.
On May 19, Oregon's Rep. Peter DeFazio and 19 other committee Democrats filed the Grow America Act, a six-year $478 billion surface transportation reauthorization plan sent to Congress earlier this year by President Barack Obama and DOT Secretary Anthony Foxx.
Congress this weekend passed a two-month extension of the current highway funding act passed in 2012, giving itself until the end of July to either come up with a longer-term solution or pass another short-term patch.
The Grow America plan calls for highway, transit and passenger rail programs to be funded via Highway Trust Fund revenue and a one-time 14 percent transition tax on $2 trillion of foreign earnings by U.S. companies, followed by a 19 percent minimum tax on global profits.
The bill's language states that the DOT "may by regulation require that a motor carrier employer" pay hourly compensation for on-duty, non-driving time. Additionally, the legislation would dedicate $18 billion of highway funds to a new dedicated multi-modal freight program.
The ranking committee member said he did not agree with the entire bill, but supported the level of investment and length of the reauthorization. "We can't sit around and wait for the Ways and Means Committee to dictate how much money they will designate," DeFazio said. "We need to tell them how much investment America needs to fix our crumbling roads, bridges, and public transit systems"
He has asked for a joint hearing between the Ways and Means and transportation committee to determine a long-term solution.
Congress passes omnibus surface transportation reauthorization acts to set rules and fund infrastructure and safety programs. Last year, the administration's proposal would have authorized $302 billion over four years.