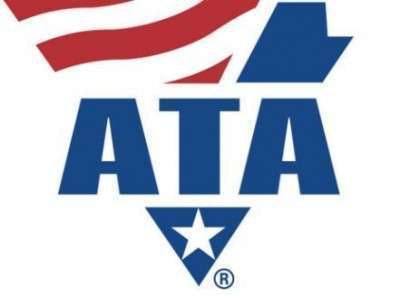 The American Trucking Associations announced last week it's seeking nominations for the ninth annual Mike Russell Trucking Industry Image Award.
The award, named for the late Mike Russell, a staunch supporter of the trucking industry and driving force behind the "Good Stuff. Trucks Bring It." campaign as ATA vice president of public affairs, was first handed out in 2006. The award honors trucking companies, state associations and industry suppliers who creatively generate positive awareness of the trucking industry.
"Our industry has taken great strides to improve our image, and with the Trucking Moves America Forward industry-wide image movement to our continuing Share the Road and America's Road Team efforts, the Mike Russell Trucking Industry Image Award recognizes people, companies and associations that go the extra mile to promote this industry that we are all so proud of," said ATA President and CEO Bill Graves.
Submissions will be evaluated by an impartial panel of judges based on creativity, execution and impact.
All submissions must be submitted to the image campaign by Sept. 9. Winners will be announced in October during ATA's annual Management Conference & Exhibition in Philadelphia.
Click here to nominate a person, a business or an association for the Mike Russell Trucking Industry Image Award.