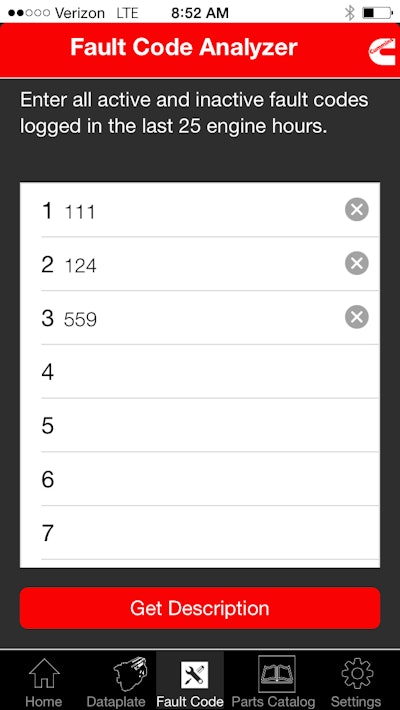 Cummins Inc. announced Wednesday an Android version of its free QuickServe Online (QSOL) mobile app has been released.
The QSOL app provides access to Cummins part options, parts catalogs and engine dataplate information for 15 million Cummins Engine Serial Numbers.
It also includes a fault code analyzer for Cummins electronic engines, providing specific fault code details and analysis such as an explanation of current fault codes, which fault codes are dependent on other fault codes, and which fault code to fix first.
The Android version of the app is available globally for download in the Google Play store by searching for "Cummins QuickServeMobile" or by clicking here.
The QSOL mobile app for Apple iOS devices is also available globally for free download in the Apple Store by searching for "QuickServeMobile" or by clicking here.