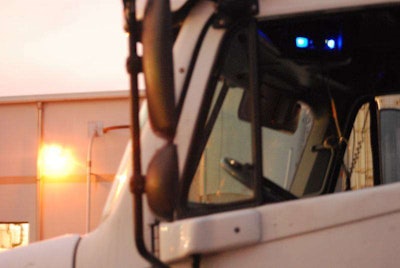 The Federal Motor Carrier Safety Administration has denied an exemption application from the International Window Film Association to allow window tinting above maximum federal limits in heavy-duty trucks.
FMCSA said in its denial notice IWFA did not provide enough evidence that using window tinting that blocks more light than currently allowed will achieve the same level of safety as current regulations do.
IWFA said in its application that by allowing windows to reduce the amount of light entering a truck could improve driver comfort by reducing the amount of heat entering the cab and could reduce eye strain. It also could lower the amount of energy needed to help cool truck cabs, IFWA said.
In its denial decision, however, FMCSA said the purpose of the regulation in place is to reduce injuries resulting from impact to glazing surfaces, minimize the possibility of occupants being thrown through the vehicle windows in collisions and, specifically relative to IFWA's application, ensure a necessary degree of transparency in windows for driver visibility.
FMCSA rules forbid windshields and windows to the left and right of truck operators to be tinted to a point that restricts light transmission to less than 70 percent of normal.