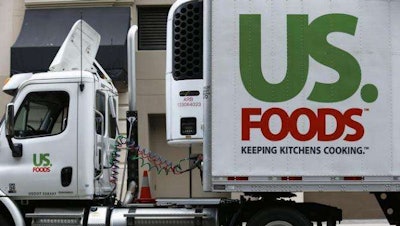 Sysco Corporation has announced it has terminated its merger agreement with U.S. Foods after a U.S. District Court temporarily blocked the merger last week.
The termination of the merger also ends an agreement with Performance Food Group to purchase U.S. Foods facilities in 11 markets.
Under terms of the merger agreement, the termination of the transaction requires Sysco to pay break-up fees of $300 million to U.S. Foods and $12.5 million to PFG.
"After reviewing our options, including whether to appeal the Court's decision, we have concluded that it's in the best interests of all our stakeholders to move on," said Bill DeLaney, Sysco president and chief executive officer. "We believed the merger was the right strategic decision for us, and we are disappointed that it did not come to fruition. However, we are prepared to move forward with initiatives that will contribute to the success of Sysco and our stakeholders."
The FTC and attorney generals from 10 states said the merger would violate antitrust laws, which led to the injunction that was issued last week.