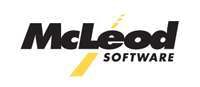 McLeod Software, a provider of transportation and logistics systems; and Logistical Labs, a cloud-based supply chain software provider, announced a partnership to integrate Logistical Labs' pricing platform, LoadDex, with McLeod's freight brokerage operations management system PowerBroker.
The integration will allow PowerBroker users to access LoadDex via the Quick Quote screen to more efficiently make strategic decisions about pricing and mode selection.
"When it comes to sending quotes to customers, speed is critical," said Robert Brothers, manager of product development for McLeod. "By using the LoadDex feature in McLeod, users can quickly compare truckload rates with intermodal rates to find the best option, without having to re-type search criteria in multiple systems. With one search, they have all the information they need to deliver an accurate quote to their customers faster than ever before."
Logistical Labs' LoadDex aggregates pricing information for any given route by collecting relevant historical, social, and external pricing data through interactive tools to quickly compare and accurately track rates. LoadDex users can analyze multiple years of data—thousands of data points from disparate systems—in less than two seconds to find the most efficient and cost-effective option.
"Because of this integration, our mutual customers will benefit from faster, less repetitive workflows," said Chris Ricciardi, chief product officer of Logistical Labs. "We're excited that this integration will help our customers gain a competitive edge when it comes to pricing."