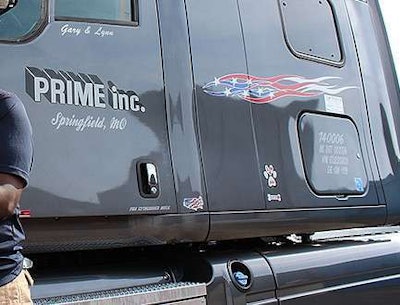 New Prime Inc, part of national fleet giant Prime Inc., has been ordered by a federal judge to pay a former driver just shy of $20,000 in back wages and damages following the driver's 2008 firing and New Prime's subsequent changes to his DAC report.
Judge Lystra Harris' ruling is a continuation of a Department of Labor ruling issued last year, in which the DOL's Occupational Safety and Health Administration said New Prime had violated federal law by including "damaging and misleading information" on the driver's Drive-A-Check pre-employment report.
OSHA's $100,000 order, however, was knocked down by Harris, who heard the case following Prime's appeal of the 2014 OSHA order. Lystra instead ordered in a ruling issued this month that New Prime pay the driver $9,600 in back wages and $10,000 for mental pain.
The case stems from a 2008 injury suffered by the driver. He hurt his back on the job and was prescribed pain medication that prevented him from operating a truck, according to court documents. He wasn't able to drive again until July 2009, when he was cleared by his doctor to return to work. It was then he saw that PRime had submitted negative information about him to DAC.
Prime has the option of appealing Harris' ruling.