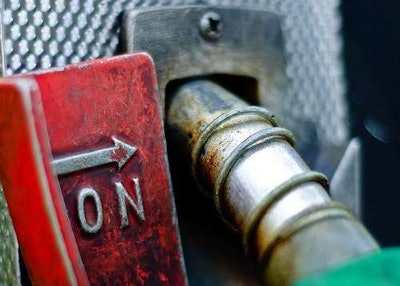 The Environmental Protection Agency and the Department of Transportation have announced they will hold two public hearings on the upcoming so-called Phase 2 of federal emissions and fuel economy standards for heavy-duty trucks.
The proposed rule was published in the Federal Register on July 13. The jointly-held public hearing will be held Thursday, Aug. 6 at 9 a.m. CDT at the Palmer House Hilton Hotel in Chicago.
Another public hearing to discuss the National Highway Traffic Safety Administration's Draft Environmental Impact Statement, which analyzes the potential environmental impacts of the standards. This meeting will be held Tuesday, Aug. 18, at 9 a.m. PDT in the Los Angeles-Long Beach area with a specific location to be announced at a later date.
The hearings are being held to give the public a chance to comment in person on the upcoming regulations.
To request to present testimony at either public hearing, contact JoNell Iffland at EPA at iffland.jonell@epa.gov with your name, affiliation, address, email address and telephone and fax numbers. Requests to comment must be made by Aug. 3 for the first meeting, or by Aug. 11 for the second meeting.
The comment period for the new standards was originally set to end Sept. 11, but that has been extended until Sept. 17 due to the meetings.
The rule will set a cap on the amount of GHG emissions produced by heavy trucks and engines by implementing vehicle-wide fuel economy standards — encompassing trucks, trailers and engines.
The proposed standards will begin for model year 2018 trailers and 2021 model year tractors and culminate in vehicle-wide — engine, truck and trailer — standards for model year 2027 vehicles.
To comment on the rule in the Federal Register, click here.