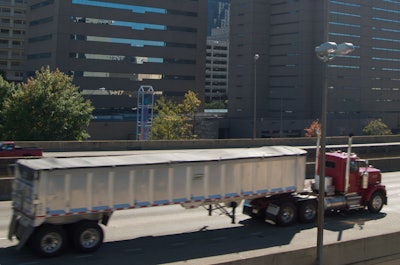 ATA predicts 30 percent growth in freight: The American Trucking Associations this week issued a report saying it expects freight tonnage in the U.S. to grow 29 percent in the next 11 years, with population growth, a changing and growing energy sector and boosts in foreign trade driving the expected freight bump.
ATA predicts freight revenue to climb to $1.52 trillion annually by 2026 — 75 percent higher than current levels. ATA has the full report available on atabusinesssolutions.com.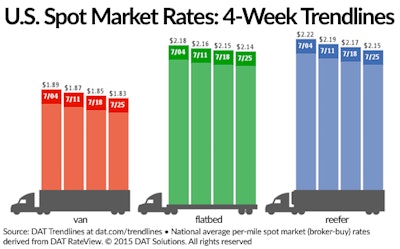 Rates, freight on the spot market fall: The number of loads posted to DAT's loadboard last week fell 4.4 percent, DAT reported this week, in line with seasonal summer trends, the firm says. Rates in all three major truckload segments fell too, with van and reefer falling two cents and flatbed falling a penny.