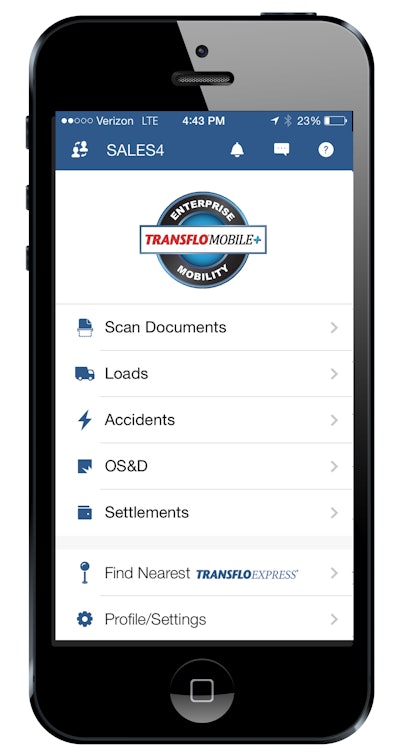 Pegasus TransTech announced that Celadon has implemented Transflo Mobile+.
"At Celadon, we're always looking for ways to make life easier for our drivers on the road," said Steve Edmonds, vice president of information technology at Celadon. "Transflo Mobile+ will provide our drivers the convenience of document scanning, load tendering and messaging in this all-in-one phone app."
Celadon is utilizing several aspects of the app such as a fully configurable and integrated Driver Portal that gives drivers instant access to corporate information including company news, safety information, training tools and messages from the carrier. Celadon is also implementing a feature that gives drivers the ability to manage workflow outside of the cab of the truck, including the ability to see pre-planned loads and the load they are currently dispatched on.
"We are excited to work with Celadon to configure the Transflo Mobile+ app to meet the unique needs of their organization," said Frank Adelman, president and CEO of Pegasus TransTech. "Our goal is to provide fully configured solutions that allow for quick and efficient implementation and integration into existing workflows."