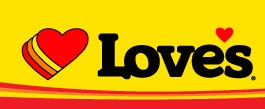 Love's Travel Stops kicked off its annual campaign Tuesday to raise money for Children's Miracle Network Hospitals.
More than 350 Love's locations will sell paper balloons for $1, $5 or $20 from Aug. 25 through Sept. 30. Love's locations will also raise money by holding cookouts, bake sales, golf tournaments, 5K races and more.
The money raised at each location goes to a local CMN Hospital to help children in that community.
Since beginning its affiliation with CMN Hospitals in 1998, Love's and its customers have raised more than $13 million to help sick and injured children.
Click here to find out more about the Children's Miracle Network Hospitals.
Here's a video Love's put together for its campaign: