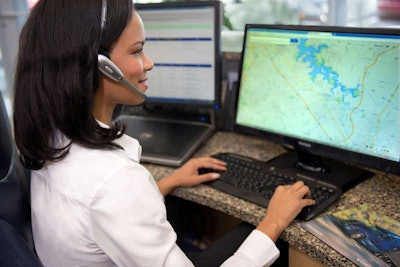 Volvo Trucks North America has expanded its Volvo's ASIST web-based service communication platform developed to integrate with its Truck Diagnostics System (TDS).
The integration of TDS and ASIST complements Volvo's Remote Diagnostics telematics-based proactive diagnostic and repair planning system, which also works through ASIST. Remote Diagnostics monitors in real time critical fault codes in the engine, aftertreatment system and the Volvo I-Shift automated manual transmission, identifying necessary parts and providing repair instructions even before the truck arrives for service. Once at the dealership, TDS can also help diagnose all vendor components.
The new integration speeds up check-in and inspection at dealerships, Volvo says. With TDS, the dealer service advisor can now perform a quick diagnosis letting the customer know whether the repair is basic or will require more extensive diagnostics and repair time. The quick diagnostics test opens a case in ASIST, allowing for streamlined communications and complete repair documentation. If a fault relates to an open Remote Diagnostics case in ASIST, the data from TDS automatically appends to it.