XPO Logistics is set to acquire Con-way Inc., one of the country's largest trucking companies, XPO announced Wednesday.
The $3 billion deal has been agreed to under terms that XPO will launch a tender offer for all of Con-way's outstanding shares at a cash price of $47.60 per share. The deal is expected to close next month, and Con-way will then be merged with another XPO subsidiary. Con-way shares closed Wednesday at $35.53.
All of the divisions under Con-way, which include Con-way Freight, Menlo Logistics, Con-way Truckload and Con-way Multimodal, will be rebranded as XPO Logistics.
In the 2015 CCJ Top 250, Con-way ranked as the country's sixth largest carrier, while XPO ranked as the country's 12th.
The acquisition will make XPO the second largest less-than-truckload carrier in North America, the company says.
Con-way has 582 locations and roughly 30,000 employees. The company posted $5.8 billion in revenue in 2014. It has nearly 12,000 power units and nearly 17,000 drivers.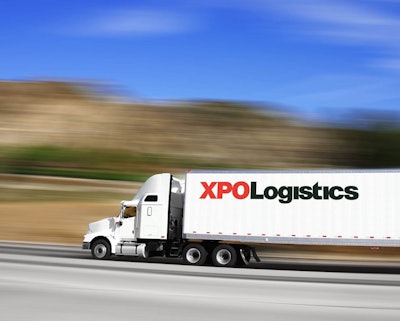 "Our opportunistic acquisition of Con-way will make XPO the second largest provider of less-than-truckload transportation in North America, a $35 billion market," said Bradley Jacobs, chairman and CEO of XPO Logistics. "Con-way is a premier platform that we will run with a fresh set of eyes as part of our broader offering. Another crown jewel in this transaction is Con-way's subsidiary, Menlo Logistics, an asset-light top 30 global contract logistics provider with additional lines of business in freight brokerage and managed transportation. Menlo serves blue chip contract logistics customers in verticals such as high tech, healthcare and retail, which complement the verticals we serve at XPO."
Douglas Stotlar, president and CEO of Con-way, said shareholders, customers, drivers and employees will benefit from the acquisition.
"This landmark transaction provides immediate cash value for our shareholders and reflects the outstanding contributions of our employees over our 86-year history," Stotlar said. "The combination will mean more services for our customers, more miles for our drivers and more career opportunities for our employees as part of XPO's global organization. We look forward to working with the XPO team to complete the transaction and ensure a smooth transition."