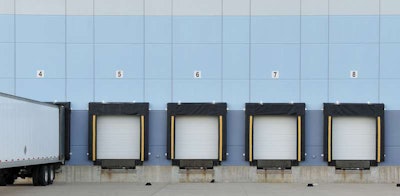 Concern over the trucking industry's trend of loosening capacity of late — and how it will impact rates and what it means for freight growth — may be slightly misplaced, said speakers at a panel Wednesday at FTR's Transportation Conference in Indianapolis.
And it's likely only a temporary measure, said Werner President and COO Derek Leathers, as carriers try to grow their fleets to prep for a worsening driver shortage, ramped up regulatory activity and continued.
"We've seen increased wages happen in our industry over the past year, and you get a big migration over early in that process. The hope is [wages] hold for a year and a half or two. Drivers come in early, fleet growth comes on — The net effect of that is a little bit of loosening," he said. "If we have a quality driver applicant, we owe it to every shipper to bring them on board. We're not going to walk away from a scarce resource when they're going to get much, much more scarce soon."
As the economy continues to expand and freight continues to grow — and drivers continue to become harder to come by — industry capacity will again likely tighten quickly, Leathers said.
Regulations set to take effect in the coming two to three years will also chop a chunk of the industry's capacity, and perhaps by more than the oft-predicted 3 to 5 percent, Leathers said, as that's a measure based on the loss seen by big fleets who have already adopted electronic logging devices.
About 60 percent of the industry is still running on paper logs, he said, and there's a reason for that. "The early adopters will be OK," he said. "Those in the second year (leading up to the mandate's enforcement date) are fighting adaptation for a specific business reason — they can't do it. I'm not saying they're purposefully violating [hours rules], but they just can't slow their trucks down to [comply with an ELD mandate]," he said.
The reality could be a 6 to 10 percent drop in capacity, he said.
Will that tightened capacity drive rates higher in the coming years? On the spot market, yes, says FTR analyst Noel Perry. For carriers who operate primarily off of contract pricing, not as much, but they'll still be able to score increases, he said.
"The spot market responds strongly [to] increased capacity utilization," Perry said. "Contract prices do respond to tightness, but much less so than spot rates. But they do respond."