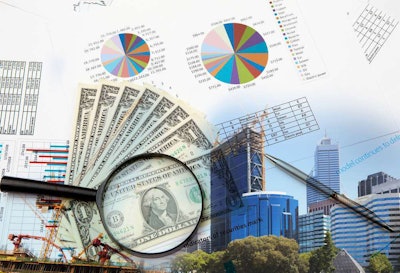 Truck freight growth in recent years has outpaced the total economy's growth by two to one on a percentage basis, but the realities of a late-recovery economic cycle may soon slow freight growth, FTR's Noel Perry said Wednesday at FTR's annual Indianapolis-held transportation conference.
While Perry and other economic forecasters at the conference said there are no direct indicators of a looming recession, the U.S. economy is already on borrowed time, having now been in an expansion, though a slow expansion, for six and a half years.
Most cycles of economic growth, said speaker Bill Strauss, an economic adviser at the Federal Reserve Bank of Chicago, last just five years before the economy recesses, if only for a few quarters.
And, Perry says, there's only a 10 percent chance that the U.S. economy won't hit a recession before 2020.
But trucking, especially in recent years, has been one of the economy's hottest sectors, a departure from the growth cycle seen in the economic recoveries following the 1991 and 2001 recessions, when GDP growth well outpaced freight growth.
"[The recovery] has been spectacular for freight so far," Perry said. "But FTR is beginning to push its freight forecast down."
Perry did say carriers should proceed with "business as usual," but cautioned the entire industry to prepare for a potential economic downturn, especially looking three to five years out. "The chance of risk becomes significant the farther we are into the recovery cycle," he said.
See more from FTR's conference, including stories on the current economy, trucking outlook, the federal regulatory agenda and a Class 8 order outlook this week and next week.