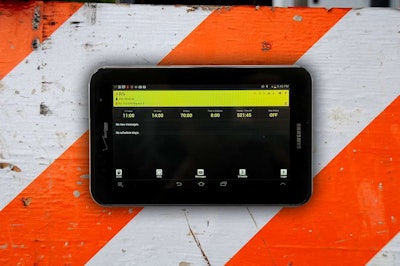 Omnitracs, a provider of fleet management applications, announced that Tom Cuthbertson, vice president of regulatory affairs, will participate in an electronic driver vehicle inspection report (eDVIR) panel at the 2015 ATA Technology & Maintenance Council Fall Meeting & National Technician Skills Competition.
The event takes place Sept. 21-24 in Orlando, Fla. The panel, "Electronic Driver Vehicle Inspection Reports (DVIRs): Evolution or Revolution?" will tap transportation specialists for their insight and expertise on vehicle technology.
Date: Wednesday, Sept. 23
Time: 9:15-10:45 a.m. EDT
Program: Technical Session #2
Location: Southern Hemisphere Rooms 1 and 2; Walt Disney World Swan and Dolphin Resort & Convention Center; Orlando, Florida
Substantial advancements in the management of DVIRs have occurred in recent years, with the potential for significant cost savings and efficiency improvements. eDVIRs eliminate the need to store and maintain paper-based records of driver-reported vehicle condition, and the emergence of storage offerings in the cloud can also generate even more reporting accuracy and benefits. In this session, panelists will share lessons learned from actual implementations and provide guidance on how to effectively integrate eDVIR software and hardware into maintenance workflow processes.
Cuthbertson brings more than 24 years of hands-on industry experience to his role as vice president of regulatory affairs for Omnitracs. A compliance expert, Cuthbertson is immersed in the regulatory process and well-versed on all of the upcoming changes expected to affect the trucking industry.
In his current role, Cuthbertson is responsible for the development of regulatory direction to ensure the compliance of all products in the Omnitracs service portfolio, including Hours of Service, vehicle inspection and IFTA for both Canada and the U.S.