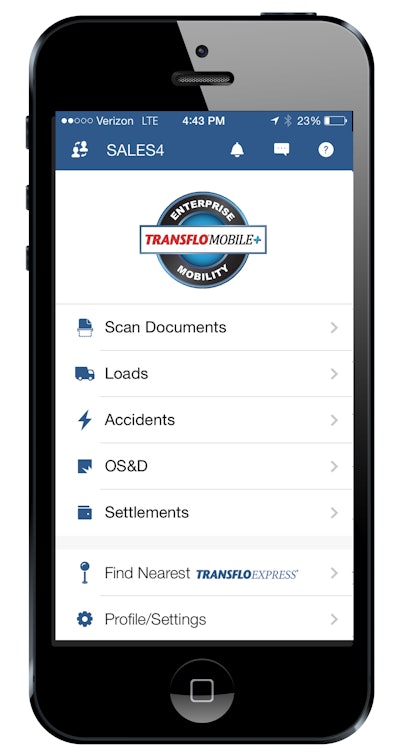 Pegasus TransTech announced that Roadrunner Transportation Systems has implemented Transflo Mobile+ to give their drivers access to tools and functionality to make their jobs easier. Roadrunner Transportation Systems is implementing Transflo Mobile+ to enable their drivers to send and receive information faster.
"We were looking for tools that could be configured to integrate directly into our workflows that also supported drivers on the road with functionality that was easy to use," said Phil Calderone, director of quality and compliance at Roadrunner Transportation Systems. "Transflo Mobile+ was easily configured to integrate with our proprietary TMS system to allow drivers to view and accept loads from their smartphones. Beyond connecting with our drivers, we have been able to utilize the Mobile application to optimize our trailer utilization. We are excited by all the opportunities this application is providing us."
The partnership with Roadrunner helped to expand the functionality available within Transflo Mobile+, said Frank Adelman, president and CEO of Pegasus TransTech.
Roadrunner Transportation Systems uses multiple configured applications. The first app allows supervisors to submit pictures of trailers as they are being loaded to help optimize trailer utilization. This app helps monitor load quality and capacity by providing Roadrunner the ability to provide real-time guidance to their team as the trailer is loaded.
The second application supported by Transflo Mobile+ integrates directly into the fleet's proprietary Transportation Management System (TMS). This integration gives drivers the ability to access pick-up information and accept loads through their smartphones. This is further supported with two-way communication through free-form messaging that makes it easier for drivers to stay connected while on the road.