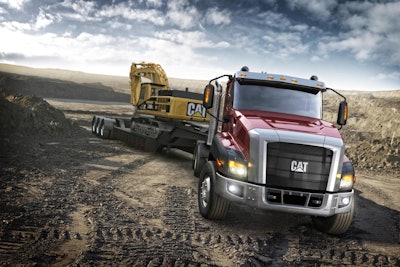 Global equipment giant Caterpillar announced Sept. 24 it could be cutting about 10,000 jobs in the coming years as part of across-the-board cost-cutting measures intended to save the company $1.5 billion a year once implemented.
Cat said it plans to cut about 4,000-5,000 jobs by the end of next year, with the remainder, which could push the total to as high as 10,000, coming by the end of 2018, the company said.
Cat blames lower than expected revenue in 2015 — $48 billion expected this year instead of the forecasted $49 billion — and another expected 5 percent drop in 2016 as reasons for the cost-cutting campaign. Non-Caterpillar analysts have said economic slowdowns in China and falling oil prices bit into the company's sales this year. This is the third straight year sales and revenue have fallen, Caterpillar says.
"We are facing a convergence of challenging marketplace conditions in key regions and industry sectors – namely in mining and energy," said Doug Oberhelman, Caterpillar Chairman and CEO. "While we've already made substantial adjustments as these market conditions have emerged, we are taking even more decisive actions now. We don't make these decisions lightly, but I'm confident these additional steps will better position Caterpillar to deliver solid results when demand improves."
In addition to the job cuts, Caterpillar will also be consolidating some of its manufacturing facilities, which will result in facility closures, the company said. Twenty manufacturing centers could be impacted, Cat stays, to drive anticipated savings in 2017 and 2018.
Caterpillar was once the largest engine provider for the North American heavy truck market until it exited the industry in 2008. It returned, however, in 2011 with the release of its CT vocational truck series, which it has continued to expand since.
Most recently, the company announced a split with its CT partner Navistar, who had been providing engines for Cat's trucks.