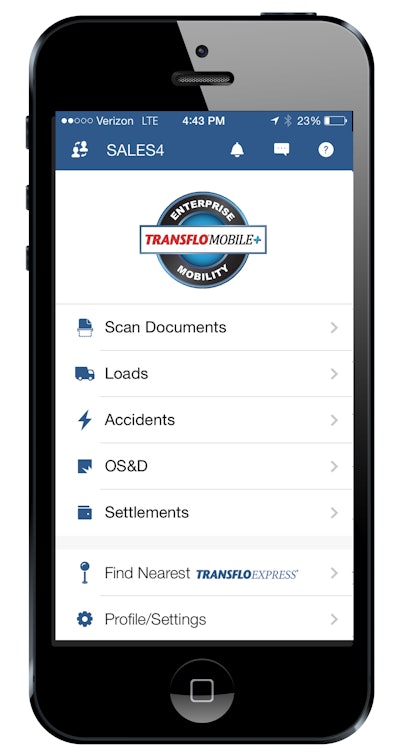 Pegasus TransTech announced an integration with McLeod Software and its Transflo Mobile+ app is scheduled to go into production later this month. This integration gives carriers who utilize McLeod Software the ability to transmit real-time information to their driver's smartphone through Transflo Mobile+.
Carriers will be able to interface their load workflow through McLeod Software's LoadMaster Enterprise Symphony Mobile Communications Module. Transflo Mobile+ gives their drivers the ability to complete key steps right from their smartphone.
Additional functionality available through Transflo Mobile+ includes video training content, driver scorecards, safety information, company news and updates that give carriers tools to increase communication with drivers.
Carriers will also be able to interface two-way messaging. The functionality can be utilized to send out an individual message or fleet wide messages. Finally, the integration delivers standard driver validation functionality that allows carriers to confirm the registration of each mobile phone to their specific fleet is tied to the correct driver.
"Continuously looking for ways to improve the life on the road for drivers is our primary goal, and we are excited to work with McLeod Software to successfully complete the integration of their software with Transflo Mobile+," said Frank Adelman, president and CEO of Pegasus TransTech. "This integration represents a significant expansion of Transflo Mobile+ to provide our joint customers with the ability to transmit key information real-time to their drivers."