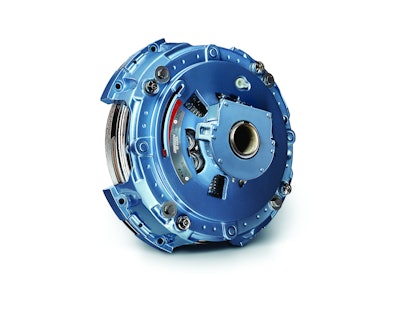 Power management company Eaton continues to expand the warranty coverage options for the company's aftermarket transmissions and clutches. Customers purchasing an Eaton factory remanufactured transmission with Roadranger-approved lubricant and an Eaton clutch will now not only receive an extra year of warranty on the transmission, but will also receive an additional year of coverage on the clutch. Additionally, now either the Advantage series clutch or Eaton EverTough® clutch will qualify for this warranty bundle.
As part of the Eaton Reman Bundled Warranty Program, Advantage clutch coverage goes from two to three years/unlimited miles of warranty. EverTough clutch moves from one to two years/unlimited miles of coverage. Registration is required.
In August, Eaton announced extended warranty coverage on aftermarket Advantage Series and EverTough clutches with the purchase of a Genuine Eaton Clutch Installation Kit. Advantage series warranty coverage increased from two years to three, and EverTough coverage increased from one year to two.
"We are committed to making the purchasing decision for our entire portfolio of genuine Eaton aftermarket products an easy and attractive one to make," said Bill Fouch, aftermarket marketing manager, Eaton. "One very good way to do that is to give our customers what we believe is the trucking industry's best aftermarket warranties."