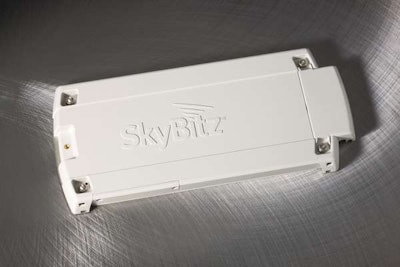 SkyBitz, a provider of remote asset tracking and information management systems, announced a new Detention Management Solution designed to enable customers to improve detention awareness, customer relations, and faster trailer turn time. The SkyBitz system automatically monitors trailers stopped at customer locations and sends notifications according to set detention rules. It provides a view of all trailers in detention by location.
The SkyBitz Trailer Detention Management Solution delivers:
Automated monitoring for trailer detention
Awareness of detention events
Configurable automatic detention alert notifications when free time is set to expire (with management of weekends & holidays)
Recording of detention details for detention billing
Ability to associate multiple contract profiles to a landmark location
Integration into TMS/ERP systems for detention billing
"Since we first started implementing SkyBitz solutions across our fleet less than a year ago, we've been able to increase our trailer turns by over 60 percent," said Marc Rogers, CEO and president of Interstate Distributor. "SkyBitz has worked closely with us to help provide us the reporting tools specifically built around our business needs. We're now able to approach our customers with detailed information regarding our trailers at their locations and foster a more beneficial relationship on both sides."
A common challenge carrier operations face is having to manually track the status of their dropped trailers at the consignee location and relying on the consignee for updates. Often times consignees misuse the trailer for storage and they do not have incentive to notify the carrier it's available. When a carrier finally notices the situation and attempts to charge the shipper for detention time, either too much time has passed and or not enough data exists to support the claim. SkyBitz says its Detention Management Solution can help alleviate these circumstances by providing the information needed to avoid detention billing. Carriers can get their trailers back from their customers sooner by knowing the detention time more accurately, get alerted, and notify their customers.