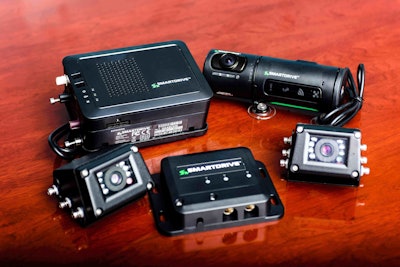 SmartDrive, a provider of driving performance systems for reducing collisions and improving fuel efficiency, announced it ranked 469 on Deloitte's Technology Fast 500, a ranking of the 500 fastest growing technology, media, telecommunications, life sciences and energy tech companies in North America. SmartDrive grew 124 percent during this period.
SmartDrive's chief executive officer, Steve Mitgang, credits the increased demand for open, integrated solutions and transportation analytics that inform fleet decision making with the company's 124 percent revenue growth.
"SmartDrive is seeing a significant shift in the market to open, integrated video solutions like ours that are able to leverage transportation 'big data' to drive efficiency gains in fuel, maintenance and safety," said Mitgang.
"Through the efforts and utilization of new and emerging technologies from these companies, we are witnessing greater business demands from across almost all industries," added Jim Atwell, national managing partner of the emerging company practice, Deloitte & Touche LLP. "We look forward to the opportunity to serve these companies as they strive to grow to the next level – be it towards introducing new solutions or entering new markets – and with it make important and long lasting impressions on the technology market as a whole."
This is the second consecutive year SmartDrive has appeared on the Technology Fast 500.