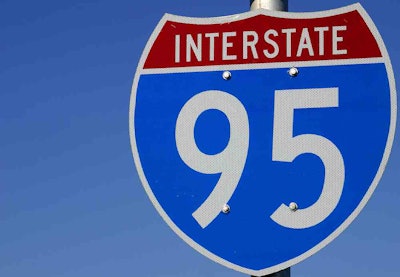 An anti-tolling group that includes major trucking industry lobbyists sent letters this week to the 40 lawmakers tasked with producing the final version of a long-term highway bill to urge them to opt for the House's Interstate tolling language over the Senate's.
The Alliance for Toll-Free Interstates' Nov. 16 letter includes signatures from more than 80 groups, including the American Trucking Associations, the Owner-Operator Independent Drivers Association and the Truckload Carriers Association, among a long list of other state trucking associations, carriers and private fleets.
Twelve U.S. Senators and 28 representatives from the U.S. House will begin meeting this week in a conference committee to reconcile differences between the House's Surface Transportation Reauthorization and Reform Act and the Senate's DRIVE Act.
ATFI wrote it "feels strongly about language in the two bills regarding the Interstate System Reconstruction and Rehabilitation Pilot Program (ISRRPP) which could be used to impose tolls on existing, currently free-to-access interstates in the U.S."
According to the letter, language in the Senate bill would allow toll revenue collected on a particular Interstate to be spent elsewhere, whereas the House's does not.
According to the letter, the language in the Senate's DRIVE Act would allow toll revenue collected on a particular interstate to be taken from that interstate and then spent on unrelated projects.
"This is a perversion of the very purpose of the ISRRPP, which is supposed to fund the maintenance of an interstate using tolls collected on that particular road," the letter states. "Making toll revenue fungible would be a violation of public trust and fundamentally erase any reasonable justification for ISRRPP's existence."
Other trucking-related regulatory and policy items are also on the table for the highway bill conferees. Click here to read more on those.