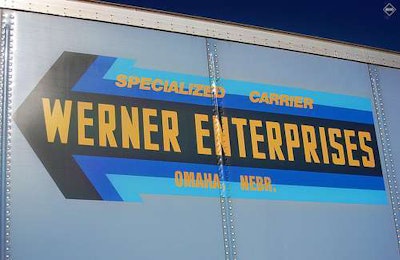 Werner announced Monday Nov. 30 a pay increase for its 48-state solo van company drivers, which will equate to an average of $5,000 in increased annual pay, according to the company.
Effective Jan. 1, 2016, the increase will impact approximately 1,400 company drivers in Werner's One-Way Truckload Van fleet.
"We consistently review compensation packages to see where improvements can and should be made," said Derek Leathers, Werner's president and COO. "Pay increases are one piece of our multi-faceted approach to attract and retain the best in the industry and make Werner the employer of choice."
This is Werner's second pay increase announcement this month. Earlier in November, Werner announced the largest owner-operator per mile increase in company history for all 48-state solo van owner-operators.