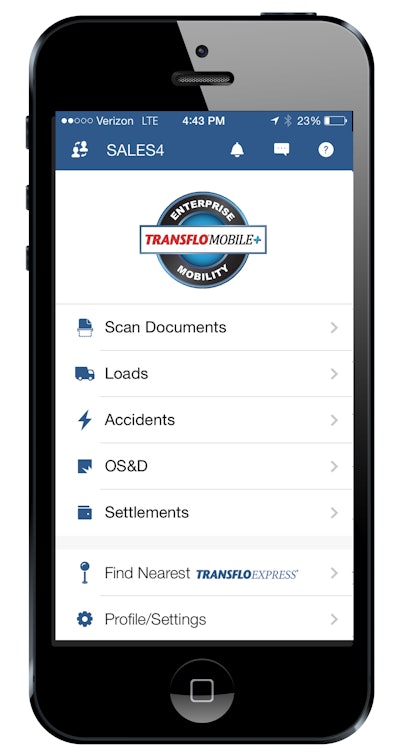 Pegasus TransTech, a mobile and business process automation provider, announced that it has signed three new clients to its Transflo Mobile+ application.
MGR Freight System, Inc., Classic Carriers, and Page Transportation are the latest to join the company's growing list of enterprise mobile customers. The companies are adding mobile to their business processes, integrating load details, messaging, and driver validation capabilities into their workflows.
To support its growth in mobile clients, the company also announced a new portal that enables clients to personalize the way information is presented to commercial drivers. Clients can use self-service functionality within the portal to manage video notifications, ensuring drivers have immediate access to messaging and communications at the right time and place.
"With goods and freight constantly on the move, transportation is one of just a few inherently mobile industries," shared Rick Bradberry, chief marketing officer of Pegasus TransTech. "That is driving customer demand, and we're delighted to announce three new clients today."
The portal further allows the company's implementation and support staff to quickly configure each client's unique mobile experience from one easy interface. The new functionality adds to an active Transflo Mobile+ delivery calendar that has produced a number of recent enhancements such as mapping of load routes, trailer locations, road hazards, and forecasted weather conditions as well as integrating fuel system optimization.