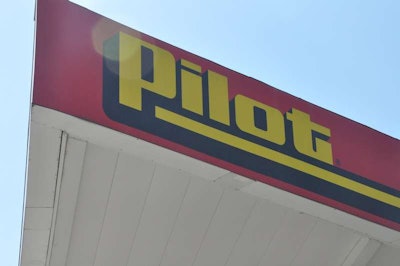 The only remaining lawsuit in the now nearly three-year-old fuel rebate fraud case involving truck stop giant Pilot Flying J has been refiled in state court in Alabama, moved away from the federal court previously overseeing the case.
Wright Transportation out of Mobile filed its suit Dec. 11, 2015, in Mobile County, Alabama, again restating its claims that Pilot intentionally and fraudulently scammed carriers out of tens of millions of dollars in owed fuel rebates.
The company has since the alleged scheme was uncovered reached an $85 million class action settlement with 5,500 trucking companies, along with a $92 million settlement with the Justice Department involving criminal accusations against it.
Wright, along with six other carriers, opted out of the class action settlement in order to pursue separate litigation.
All other carriers suing Pilot over the 2013-uncovered scheme have either reached settlements with Pilot or have seen their claims dismissed on jurisdictional grounds.
In its new suit, Wright again makes the claim that Pilot, its executives and its sales staff intentionally scammed customers they deemed easy targets. "Pilot's policy was designed to lure innocent mom and pop trucking companies…into purchasing diesel fuel from Pilot under the guise of receiving a discount or rebate."
Pilot allegedly executed the scheme by offering carriers rebate incentives to buy diesel from the Knoxville, Tenn.-based company. It would offer either "cost-plus" or "retail-minus" pricing — a break on the at-pump price — and then send carriers a check for the difference between pump prices and the previously agreed upon discount. Pilot, however, would fudge the numbers, carriers and authorities claim, and send carriers checks for less than what they were owed.
Pilot says it has discontinued the practice of manually calculating the rebates — the apparent source of the fraud accusations.
Since the FBI raided Pilot's headquarters in April 2013, 10 Pilot employees have pleaded guilty to fraud or conspiracy charges.