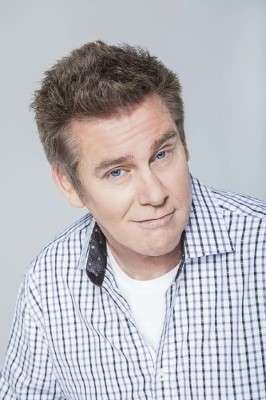 Omnitracs, a global pioneer of fleet management systems to transportation and logistics companies, announced that distinguished stand-up comedian Brian Regan will be the entertainer for the gala dinner on Tuesday, Feb. 2, at its annual user conference, Outlook 2016: Innovation for the Road Ahead (Jan. 31-Feb.3 at the Hotel Anatole in Dallas).
Regan will treat guests to a performance of his trademark style of humor, which strikes a delicate balance between sophisticated writing and on-stage physicality. Former Texas governor, Rick Perry, and Joseph DeLorenzo, director, office of compliance and enforcement for the Federal Motor Carrier Safety Administration (FMCSA), are among other high-profile figures featured at the conference.
"Naming Brian Regan as the headlining entertainer for our gala dinner adds another element and layer to an already valuable, robust and exciting itinerary for the conference," said John Graham, CEO of Omnitracs.
Omnitracs Outlook 2016 will preview several new Omnitracs products, in addition to peer-to-peer networking opportunities for fleet customers across the Omnitracs product portfolio. Attendees will also have the opportunity to learn first-hand about industry trend forecasts and emerging technologies relevant to each of the coverage areas serviced by Omnitracs, including compliance, safety and security, productivity, planning and delivery, data and analytics, and innovations.
For additional details about the conference, visit https://www.omnitracsoutlook.com/. To join in the conversation on social media, connect with Omnitracs on Facebook, Twitter and LinkedIn, using #OmnitracsUC.