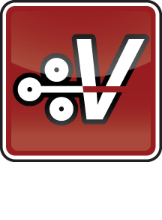 Vigillo, and its CSA platform and big data and data mining software products, has been chosen by PeopleNet to provide CSA data for its new safety analytics dashboard. The new tool by PeopleNet will allow carriers to look at onboard and external data points to focus on their riskiest drivers and proactively concentrate on eliminating unsafe operating practices.
PeopleNet plans to announce the new dashboard at the upcoming Truckload Carriers Association conference in Las Vegas, March 6-9.
"By enabling carriers to focus on drivers that pose the greatest risk, you can concentrate efforts there instead of on the whole company," said Steve Bryan, CEO of Vigillo.
The PeopleNet safety analytics dashboard is based on a four-tier approach that encompasses information on speed, Hours of Service data, risky driving events such as hard braking and Vigillo's CSA data. The new software offering is available to all PeopleNet users.
"The safety analytics dashboard aggregates data from telematics and other information systems to help lower liability and risk, provide analysis of driver performance for coaching and improving asset utilization, and for reducing operating and claims costs," said Jim Angel, vice president of video intelligence solutions at PeopleNet.