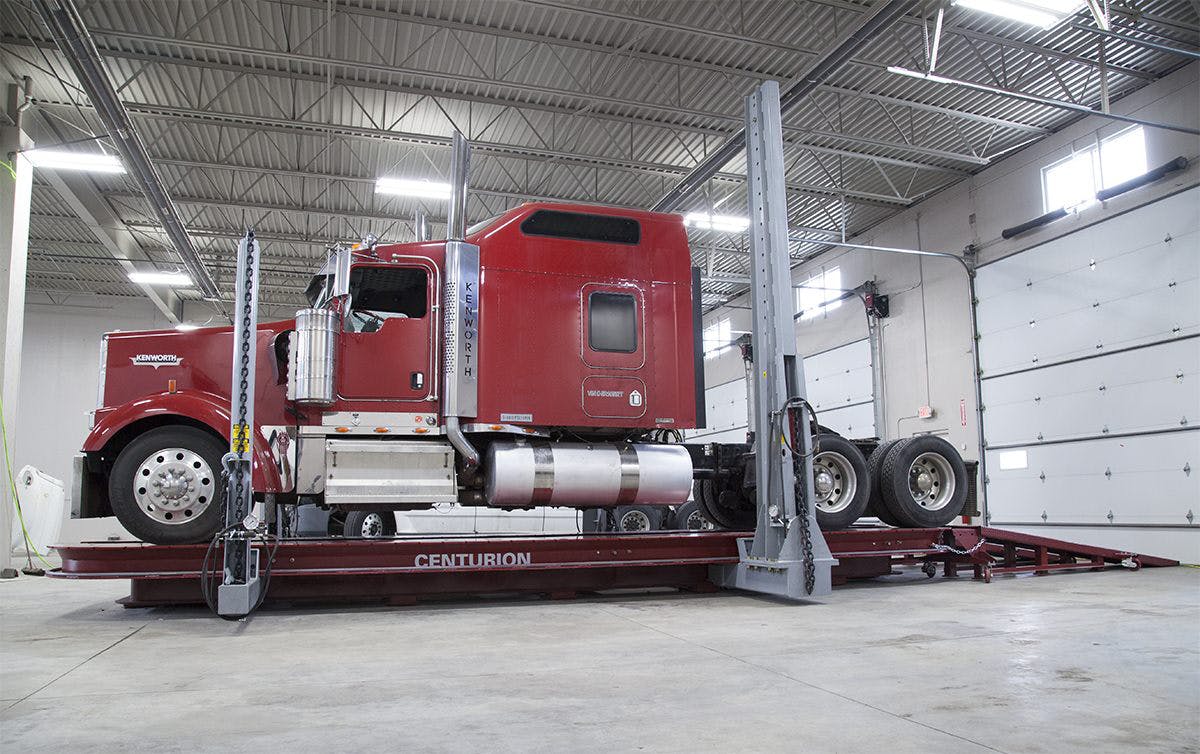 Collision repair equipment manufacturer Chief on Thursday unveiled Chief Heavy Duty, a product line designed to help heavy-duty body shops improve technician ergonomics, shop efficiency, repair quality and cycle times.
Lee Daugherty, Chief global data product manager, says heavy-duty collision repair shops face unique challenges stemming from the sheer size of the vehicles being repaired.
"There are no OEM specifications to follow when straightening frames that can be 60 feet long or bringing multiple axles back into alignment," he says. "Squaring up a trailer that has rolled and repairing a cab that's manufactured with a mix of steel, aluminum and other materials also can be tricky when relying on traditional measuring and repair tools."
The equipment line includes a new Centurion heavy-duty frame rack; Cam Scan HD photogrammetric measuring system; Vulcan ADU adhesive debonding unit; Chief heavy-duty rivet gun; Chief blind rivet attachment for PNP90 rivet gun; Rotary Lift Mach Series mobile column lifts; Chassis-Liner Heavy-Duty Trucker frame rack.