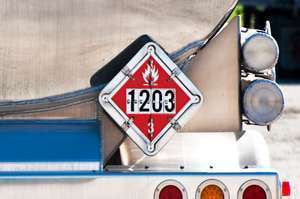 Abe Samuels, creator of the Spacemaster flip placard system seen on trailers today, is retiring after 40 years with Labelmaster at the age of 95.
Samuels developed the flip placard system so carriers and drivers could easily display dangerous goods on board, which helps first responders in case of an accident involving a truck carrying hazmat.
His system, developed after Congress mandated placards in 1976, went on to become the standard in the trucking industry.