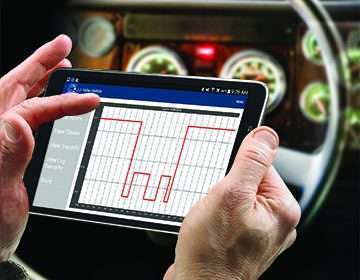 J.J. Keller & Associates has unveiled a new electronic logging device rollout service aimed at helping fleets transition from the use of paper logs to ELDs.
With the Driver DataSense Plus with ELD Rollout Service, J.J. Keller helps fleets install the ELDs in trucks, configure a back-office system that helps fleets maintain compliance and trains drivers on how to use ELDs.
The rollout system includes a custom ELD implementation plan, installation of J.J. Keller ELDs, configuration of J.J. Keller's Encompass back-office compliance system, setup of the J.J. Keller Mobile logging app, as well as driver training on the system.
After the system is up and running, the company says it will compile data from the ELDs, along with data from paper logs and driver time sheets, then analyze the data to find any compliance or performance issues and help fleets resolve the problems.