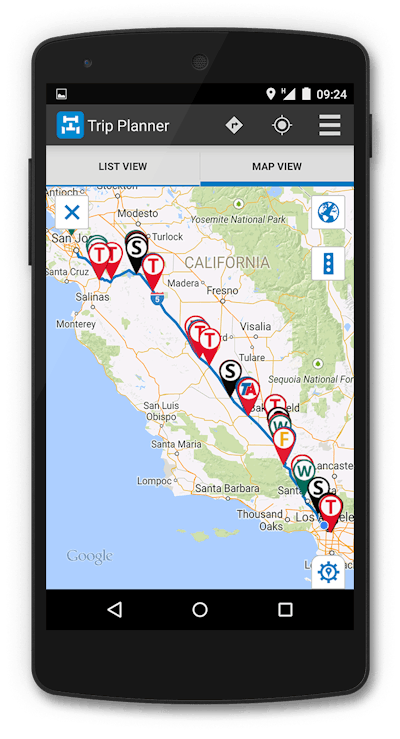 Trucker Path announces its trip-planning app for drivers, Trucker Path Pro, has been updated with an additional 1,000 locations to expand what it says is already the largest source of parking data in the trucking industry.
With the latest inclusion, Trucker Path Pro now provides information on truck parking availability at more than 27,000 locations along the National Highway System.
Trucker Path Pro uses crowdsourcing technology to capture information on truck parking availability from an active user community of more than 400,000 drivers, or 30 percent of all Class 8 drivers in the United States.
The app gives users both real time and predictive information to find available truck parking at locations by time of day and day of week, it says.
"We are committed to improving the shortage of truck parking by providing drivers with the most accurate and detailed information that is available today," says Ivan Tsybaev, founder of Trucker Path. "By helping drivers locate parking and optimize their stops along their routes, Trucker Path Pro contributes to safety, compliance and job satisfaction in the trucking industry."
With many of the recently added parking locations selling fuel, Trucker Path Pro has also expanded its nationwide coverage of real-time fuel pricing information.
The app is available to company drivers and owner operators as a free download on iOS and Android devices. With more than one million installs, Trucker Path Pro has the highest rating (4.7) of all trip-planning apps on Google Play.
Trucker Path also offers a free optimized freight marketplace supported by a large community of freight companies and motor carriers. Freight companies and motor carriers can download Truckloads on mobile devices and also access a web version at www.truckloads.truckerpath.com.