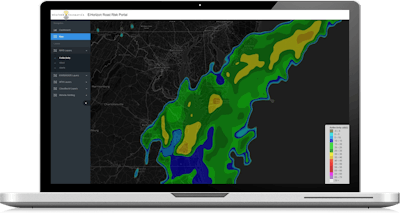 Weather Telematics, an Ottawa-based smart mobility company, has made its E-Horizon Road Weather Hazard Alert Service available on the Geotab Marketplace, a source of GPS fleet management and vehicle tracking applications that can be used on the MyGeotab mobile fleet management platform.
The E-Horizon add-in service transmits verbal and visual warnings of weather-related road hazards to both dispatchers and drivers.
"The focus of our business is reducing transportation risk and saving lives," said Bob Moran, president and CEO of Weather Telematics. "Our relationship with Geotab reflects our strategic goal of providing safer transportation services in all global markets through strong global partnerships."
The Geotab Marketplace compliments the MyGeotab platform with an ecosystem of business-focused applications and add-ons. Utilized by companies with fleets large and small, the Marketplace offers applications to more than 14,000 Geotab customers and is on track to feature over 200 third party applications by the end of the year.
"Fleet and driver safety is one of our major focal points at Geotab, which makes E-Horizon an excellent addition to the Geotab Marketplace," said Geotab CEO Neil Cawse. "With its proactive weather alert capabilities on both a verbal and visual level, we anticipate that Marketplace users from fleets of all sizes will reap significant benefits with E-Horizon."