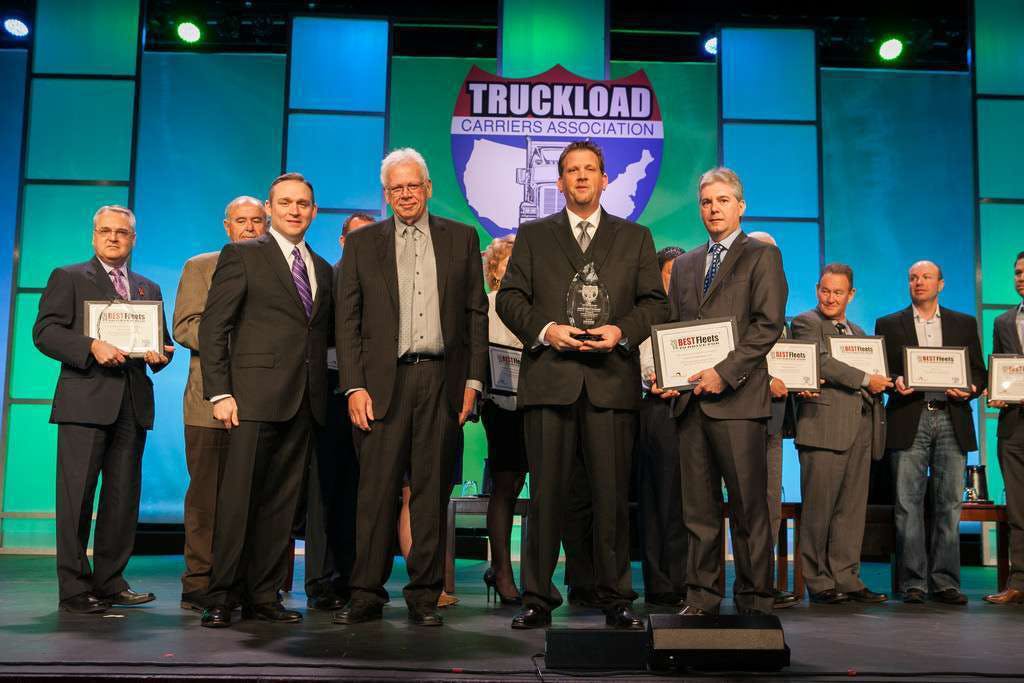 Initial survey results for the ninth annual Best Fleets to Drive For survey produced in partnership with the Truckload Carriers Association show drivers value high quality equipment, a responsive and thorough maintenance department, and schedules and routes that assure off-duty time at home.
"We are just more than half way through the nomination period for 2017 and have already received as many nominations as we normally see during the entire program," said Jane Jazrawy, CEO of CarriersEdge, which provides online safety and compliance training tools for the North American transportation industry. "We believe this rate of response indicates an increasing number of fleets are working hard to make sure their drivers are happy."
Initial survey results also indicate that drivers want a "family atmosphere" where they have a say in the development of policies and operational practices. Honest, open management, including many comments about "taking the time to listen" to drivers were also noted as very important to a number of drivers.
Of the 5,300 driver surveys received in 2016 for the eighth annual event, only 28 percent of respondents said pay was something that needed to be improved, Jazrawy noted. That reference was not just about wages; it also included other pay issues, such as better pay for non-driving work, like waiting at the border, or working on holidays.
The 2017 nomination period for Best Fleets to Drive For runs until October 31, 2016. The survey questions ask companies how much time drivers spend on the road, whether they provide guaranteed pay and paid waiting time, and what in-cab amenities they offer. In addition, for the first time the topic of diversity will have its own scoring section. Fleets will be asked what they are doing to bring a more diverse driver pool into the industry.
Now in its ninth year, the program accepts nominations of carriers by one of their drivers. Management at a nominated carrier then completes a questionnaire about all departments in a company, and participates in an interview. The next step in the evaluation process is to survey a portion of each nominated company's drivers. In late January, CarriersEdge and TCA announce the Top 20 Best Fleets to Drive For and then reveal two overall winners from among the Top 20 at the TCA Convention in March.
CLICK HERE for a nomination form for the 2017 Best Fleets To Drive For survey.