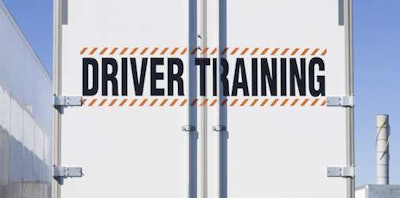 A Final Rule to implement minimum truck driver training standards is on track to publish in the Federal Register on Nov. 10, according to the Department of Transportation's monthly regulatory update.
If the rule's final text matches up with the proposed rule released in March, the Federal Motor Carrier Safety Administration will implement a core curriculum for new truckers receiving their CDL and require them to receive 30 hours of behind-the-wheel training before being issued the license. Additionally, the proposed rule outlined minimum qualifications related to instructors, testing, training vehicles and more, which would be used to establish a registry of approved trainers. More on the Entry-Level Driver Training rule can be found here.
Additionally, a Final Rule to establish a CDL Drug and Alcohol Clearinghouse is scheduled to publish Nov. 23. This is a change from last month's DOT report, which indicated the rule would be published Sept. 26. It has been with the White House's Office of Management and Budget since May 18.
The rule will establish a database of CDL holders who have failed or refused to take a drug test and requires carriers to report the failures and refusals to FMCSA. Owner-operators must also report to FMCSA the consortium or third-party drug test administrator it uses and authorize it to submit information on any of its drivers, including themselves, to the database. More on the Clearinghouse rule can be seen here.