CCJ's Indicators rounds up the latest reports on trucking business indicators on rates, freight, equipment, the economy and more.
---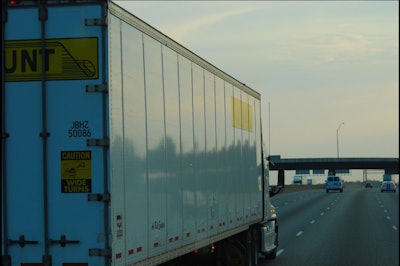 Though the trucking industry will likely see declines in freight and revenue in 2016, this year's only an outlier when looking at the industry's long-term trend, says the American Trucking Associations in a new report.
Trucking will see increases in tonnage, overall freight and revenue in the coming decade, according to ATA's recently released U.S. Freight Transportation Forecast to 2027.
Specifically, ATA projects overall freight volume to climb 2 percent a year from 2017 to 2022, and then 1.6 percent a year from 2024 to 2027. Sustained growth in manufacturing, consumer spending and international trade will drive trucking's growth, says ATA Chief Economist Bob Costello.
In sum, freight tonnage will grow 35 percent by 2027, ATA predicts. Trucking's stronghold on freight movement will also remain, the report forecasts, despite a projected drop from 70.1 percent share of total U.S. tonnage to 66.4 percent in 2027.
Trucking revenues by 2027 will grow by 77.2 percent, ATA projects, from $906 billion in 2016 to $1.605 trillion in 2027.
To see ATA's full report, visit atabusinessolultions.com.