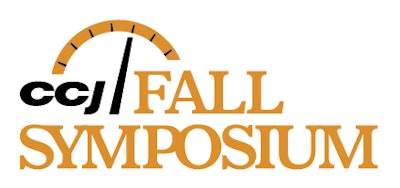 CCJ's Fall Symposium is less than a week away, but there is still time to register for the three-day event to be held in Scottsdale, Ariz.
The annual event begins Monday, Nov. 14 with either a culinary demonstration and golf outing. That evening, Symposium will kick off with a keynote address from Scott Burrows, a former college football player at Florida State University and kickboxing black belt who suffered a serious spinal cord injury that left him paralyzed at the height of his athletic career.
Flynn, a 33-year veteran of the U.S. Army, will use his experience in intelligence to discuss what businesses need know to safeguard their interests while offering insights to the nation's cyber threats and more. The full agenda for the event can be seen here.
Additionally, attendees will have a chance to sit down with companies such as Cummins, Freightliner, Great Dane, Lytx, Minimizer and more to discuss issues, products, services and advancements with the companies.
Registration is available here for $495 for a full registration, $295 for partial registration and $195 for sessions only registration.