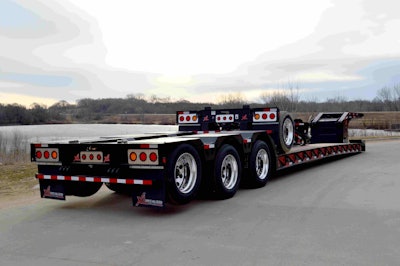 Net trailer orders rebounded in October, settling in at about 21,050 units according to preliminary data from ACT Research. Octobers mark is about a 60 percent gain after a disappointing September.
"It appears that dry vans provided major impetus last month," Frank Maly, ACT's director CV transportation analysis & research.
Despite the October surge in orders, the 2016/2017 order season still trails last year's pace, Maly says.
"October volume was approximately 37 percent behind the same month last year, and our analysis shows year-to-date orders off a similar percentage." he adds. "It's evident that fleets remain cautious regarding their purchase commitments, continuing to balance their cap-ex plans to current market conditions."
FTR reports trailer backlogs in October dipped 3 percent and show signs of stabilizing soon. Trailer orders have totaled 213,000 units the last 12 months.
Based on order rate and declining backlogs, production is expected to fall moderately beginning this month, with FTR reporting October trailer build was down 5 percent month-over-month.
"The trailer market is coming back in sync with the Class 8 markets," says Don Ake, FTR pice president of commercial vehicles. "Large fleets are ordering trailers for replacements in 2017, but not at the level of previous years. They also are not placing many orders for more than six months out."
Ake says order rates in September and October indicate that trailer build will continue to fall at a moderate rate with November production likely to be somewhat weaker. December will be impacted by extended shutdown days around the holidays.
"January builds should increase, but are dependent on orders staying stable in November and December," Ake says. "Backlogs are still at a reasonably good level, and it appears 2017 will resemble 2013 in many regards."