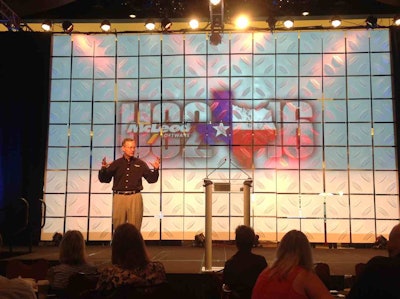 McLeod Software announced the release of Version 16.2 of its flagship products LoadMaster Enterprise and PowerBroker.
The new version includes the following additions and enhancements:
A new Carrier Scorecard module for PowerBroker. The module has a comprehensive measurement system for evaluating carrier performance. Up to 14 Key Performance Indicators (KPIs) can be used to identify, rank, and score performance. Along with the scoring and ranking, the module has a 5-star system to identify the top and bottom scoring carriers.
An automated accounts payable and collections process. The new McLeod Logix Solutions Automated Collections module helps carriers and brokers reduce Days Sales Outstanding and improve cash flow, the company says. The module drives the appropriate activity for collections by organizing communications with the customer based on a defined schedule and the age for delinquent accounts.
An expansion of McLeod IQ business intelligence. More data elements and dimensions have been added to the product's analysis framework. The additions are customer relationship management, load claims, accidents, fuel costs and consumption, and payroll expenses.
New interfaces with J.J. Keller Business Services for hours of service and tractor position reporting; with inGauge to provide support for McLeod customers to participate in the Truckload Carriers Association (TCA) Benchmarking Program; with the Bulkloads.com posting service through the McLeod Software Private Notification Network (PNN) in PowerBroker; and with 10-4 Systems for brokerage tracking of carrier movements and receipt of document images that have been captured and uploaded.
Enhancements to the integration with MacroPoint to allow brokers to track the outside carrier by ELD/GPS; and to the integration with Spireon to include more elements that capture temperature sensor readings within trailers.