CCJ's Indicators rounds up the latest reports on trucking business indicators on rates, freight, equipment, the economy and more.
---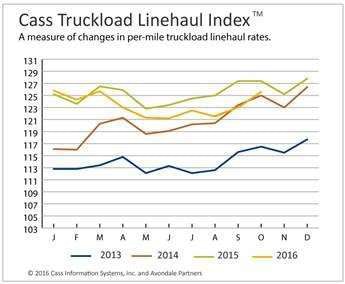 Linehaul rates trending up, still down from last year: Linehaul rates — the base of gross truckload pricing — were down in October 1.4 percent from the same month last year, despiting climbing from September, according to the monthly Cass Truckload Linehaul Index. October's year-over-year decline marked the eighth straight month in which rates were down from the same month in 2015. Cass says carriers continue to face soft freight demand and excess capacity, the main factors holding rates back.
---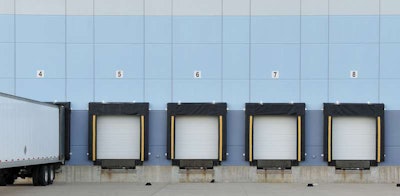 'Shippers Conditions' could point to coming rate growth: Market conditions for shippers saw a big dip in September, according to FTR's monthly Shippers Conditions Index. Contributing factors include coming trucking regulations that will crimp industry capacity, FTR says, which will put upward pressure on truckload pricing. "While the Shippers Condition Index moved into negative territory, we are not seeing any material changes to shippers at the moment. There is still plenty of truck and rail capacity, and rates remain stable. We don't anticipate any real changes for shippers until late in Q1 or Q2 of next year," says FTR CEO Eric Starks.