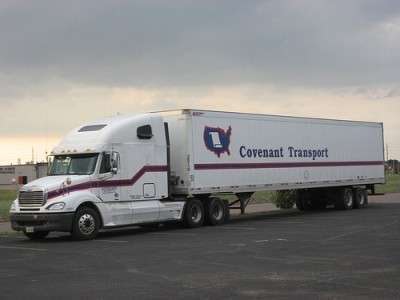 Orbcomm, a global provider of machine-to-machine (M2M) and Internet of Things (IoT) technology, announced that Covenant Transportation Group (CTG) has selected its cold chain telematics system to track, monitor and control its fleet of refrigerated trailers.
The refrigerated trailers at Covenant Transport and Southern Refrigerated Transport will have cellular connectivity, wireless fuel and door sensors, and a web-based reporting platform.
Chattanooga, Tenn.-based CTG, one of the top truckload providers in the United States, will use the cold chain telematics system to provide temperature, fuel management and maintenance data that will integrate with its proprietary back-office platform.
The system also integrates with TMW Systems' TMWSuite transportation management platform. The interface enables CTG to capture near real-time trailer data, including operational condition and GPS position.
"Partnering with a technology leader like Orbcomm ensures that we are getting a best-in-class telematics solution backed by superior customer support to manage and control our U.S.-based reefer trailer operations," said Doug Schrier, CTG's vice president of continuous improvement and program management. "By improving asset visibility and enabling full temperature compliance according to the FDA's Food Safety Modernization Act regulations, we can provide our customers with a higher level of service and peace of mind that their perishable cargo will move along the chain safely and efficiently."
CTG expects to complete full fleet deployment by the end of 2017.