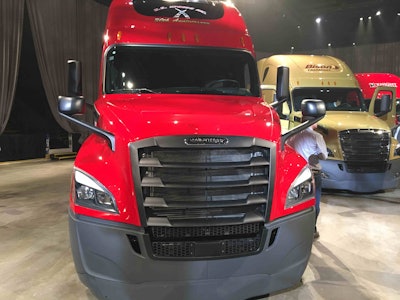 The trucking industry saw plenty of big stories in 2016, from new and old regulations making headlines to new trucks and autonomous trucks and more.
Some of the most-read stories on CCJ throughout the year involved the electronic logging device mandate and its aftermath, the heavy-duty speed limiter rule proposal, the presidential election and Freightliner's announcement of the new 2018 Cascadia.
Below, we'll take a look at the top stories from each month of 2016.
January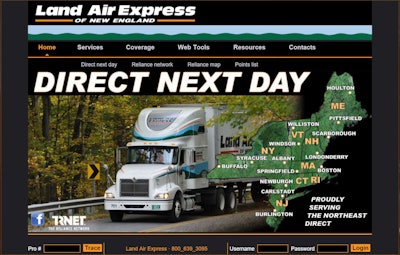 The year kicked off with a 330-truck fleet fighting to restore its ability to operate following a "proposed unsatisfactory" rating after a Federal Motor Carrier Safety Administration compliance review that led to an out-of-service order. Land-Air Express of New England had its "conditional" rating restored in January after the fleet corrected its safety deficiencies.
Another top story in January dealt with a drug tester being banned for five years by FMCSA for falsely certifying drug tests by DOT-regulated entities, such as trucking fleets.
On the regulatory side of the industry, FMCSA proposed a rule to implement a new safety rating methodology, dubbed the Safety Fitness Determination rule. The January-proposed rule set out to replace the current "satisfactory, conditional and unsatisfactory" rating system for one with a determination of either "fit" or "unfit."
February
February's most-read story dealt with the 34-hour restart being inadvertently put on hold by the 2016 fiscal appropriations bill passed in December 2015. The intention of the bill was to suspend certain portions of the 34-hour restart rules, but instead nixed the entire set of rules.
Another big story throughout the year that made its first appearance of the year in February was the obstructive sleep apnea "pre-rule" taking a step closer to publication. The "pre-rule" was essentially an effort by the U.S. DOT to collect data to gauge how many truck drivers have obstructive sleep apnea and what impact a sleep apnea rule could have on the industry
March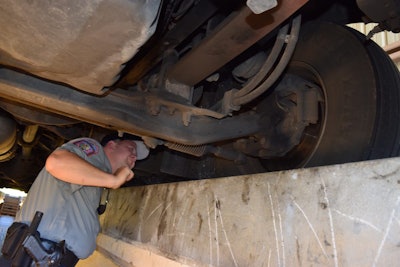 June's annual inspection blitz, the Commercial Vehicle Safety Alliance's International Roadcheck, was first announced for 2016 in March, making it a top story for the month.
The election cycle that never offered a dull moment and seemed would never end made headlines for the first time in March as well. During the primaries, Democratic hopeful Bernie Sanders told a group of supporters at a rally the country could do "incredible things" like building a rail system to "take trucks off the roads" if he were elected president. That obviously didn't go over well with one of the nation's largest industries, as Sanders didn't make it out of primary season.
A small fleet, Bar D Bar Trucking, that was shut down for a bevy of safety violations following an FMCSA investigation was also one of the most-read stories on CCJ in March.
April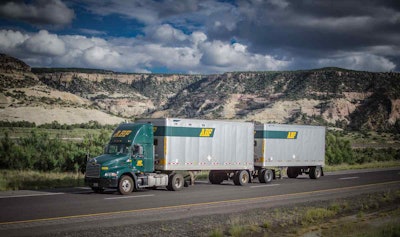 Large fleet news led the way in April as the most-read story when ABF Freight instituted a $5.92 surcharge for each shipment going into California. The LTL division of ArcBest Corp. (No. 13) said it implemented the surcharge to offset the higher operating costs in the state.
The Food and Drug Administration's new rules on the transportation of refrigerated food, dubbed the Food Safety Modernization Act, were finalized in April and will implemented in April 2017. Under the new rules, carriers will be required to pre-cool trailers before loading food, provide proof the appropriate temperature has been maintained for a load, and implement best practices for cleaning and sanitizing equipment.
The electronic logging device mandate came under fire almost immediately from the Owner-Operator Independent Drivers Association. At the end of March, OOIDA filed its initial arguments in its challenge to the rule, making this one of the top stories in April.
May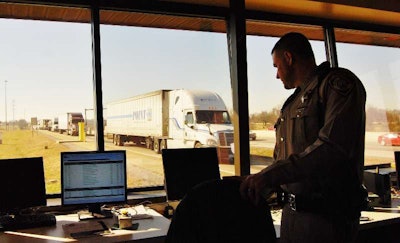 A bill from the U.S. House's Appropriations Committee brought the 34-hour restart rules to light once again in May. The committee's bill would have reverted the rules and removed the requirements to have the 1 a.m. to 5 a.m. requirements and the once-per-week limit.
A tragic situation that unfolded at Knight Transportation's Katy, Texas, terminal involved a workplace shooting in which a former employee entered the facility and killed his former supervisor before killing himself.
Inspections and out-of-service violations are always hot topics around the trucking industry, so it's no surprise that one of the most-read stories in May was CVSA's updates to its out-of-service criteria handbook.
June
In June, FMCSA defended its electronic logging device mandate in response to the challenge from OOIDA. The agency said the rule will improve hours of service compliance, prevent 1,844 crashes a year and save 26 lives annually.
With CVSA's Roadcheck inspection blitz taking place early in the month with a focus on tire safety, readers were interested to see the top 10 states for tire violations across the U.S. In case you're wondering, Oregon, Texas and North Carolina are the top three.
A DOT audit looking into detention time at shipping and receiving facilities and its effect on the trucking industry was announced in June.
July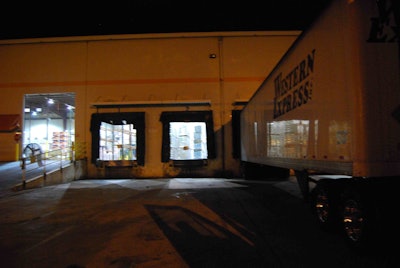 Part of CCJ and Overdrive's CSA Date Trail series published in July looked at the top 10 states across the country for hours-of-service violations in 2015. Arkansas, Wyoming and North Dakota led the way in this category.
The announcement of another inspection blitz, CVSA's annual Brake Safety Week, grabbed the attention of CCJ readers in July.
A survey of carriers by DAT Solutions found that nearly 63 percent of truck drivers spend more than three hours detained at shipping and receiving facilities each time they pick up or deliver a load. Additionally, more than 80 percent of carriers surveyed said detention is one of the top five problems they face.
August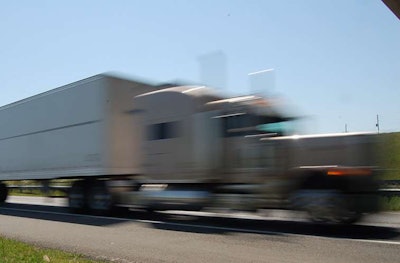 The DOT late in August finally was able to publish a proposed rule that would require trucks weighing more than 26,000 pounds to use speed limiters. The rule wasn't what most in the industry were looking for, though, as it didn't specify a speed at which trucks should be governed, but instead offered three different speeds – 60 mph, 65 mph and 68 mph – for stakeholders to weigh in on.
Another story that grabbed readers' attention in August was the arrest of an Orlando, Fla.-based trucking company owner for allegedly using his trucking business to traffic large quantities of marijuana and cocaine into Florida.
Another carrier was ordered in August to pay a former driver a sizeable amount of money after the company fired him for refusing to accept a load the trucker said would have put him in violation of federal hours of service limits.
September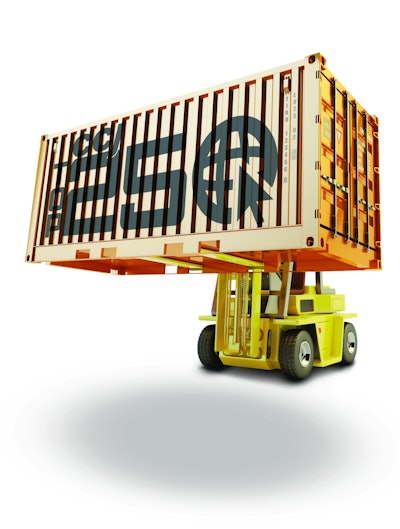 September's big news focused around Daimler Trucks' unveiling of its 2018 Freightliner Cascadia. The redesigned truck boasts up to 8 percent better fuel economy over the current Cascadia Evolution model.
At the 2016 FTR Conference, economist Noel Perry warned the regulations coming to the trucking industry, including electronic logs and greenhouse gas emissions standards, combined with increasing fuel prices and an uptick in freight could cause a capacity crisis in the industry as soon as late 2017. Perry added the driver shortage is likely to get worse, further restricting the industry's capacity.
CCJ's Top 250 was unveiled in September, listing the top 250 carriers by revenues, fleet size and employment base. Carriers in this year's rankings accounted for a total of 679,267 power units, up from 650,568 last year. The number of drivers also increased year-over-year by 3.8 percent.
October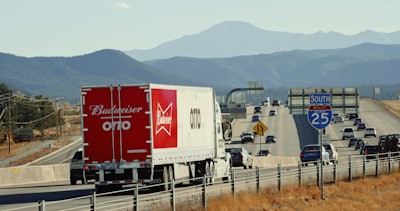 Hurricane Matthew wreaked havoc along the coasts of South Carolina and North Carolina in October, shutting down portions of I-95 for several days. South Carolina, North Carolina, Georgia and Florida also suspended its hours-of-service regulations in the aftermath of the hurricane to allow for supplies to be brought into the states.
Another enforcement blitz in October, Operation Safe Driver Week, was held from Oct. 16-22 with a focus on unsafe driving behaviors. Specifically, CVSA was looking for speeding, seat belt use, distracted driving, improper lane change and more.
Electronic logs returned to the headlines in October as the 7th Circuit Court of Appeals upheld the mandate, securing a victory for FMCSA and its ELD rule. OOIDA was unable to convince the court this time around that the rule violates truckers' Fourth Amendments rights to privacy.
Another big story in October worth mentioning was the first autonomous truck to make a delivery. Through a partnership between Otto and Anheuser-Busch, a load of more than 51,000 cans of Budweiser was hauled from Fort Collins, Colo., through Denver to Colorado Springs for delivery.
November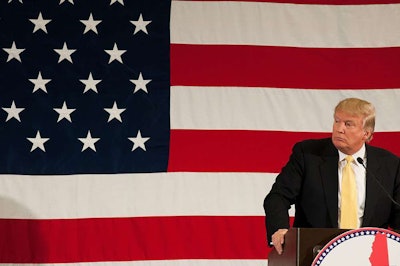 Donald Trump surprised many in November when he defeated Hillary Clinton to become the next President of the United States. After the election, CCJ took a look at what Trump's victory could mean for the country's infrastructure and the trucking industry. While the ELD mandate is likely to stay, emissions regulations could come under fire during Trump's presidency.
A number of the country's largest carriers – including Swift, Werner and Covenant – announced in their third quarter earnings reports that they had pulled hundreds of trucks off the road this year because of bad rates and slow freight. CCJ found the practice didn't seem to be widespread, however.
Walmart Transportation was ordered in November to pay 850 current and former truckers a total of $55 million in back pay after a ruling that the company didn't comply with California's minimum wage laws. Specifically, the fleet didn't pay drivers for 10-hour off-duty periods.
December
The 34-hour restart made headlines for the final time in 2016 in December when Congress passed an appropriations bill that included legislation to fix the issue. For the time being, truckers can take 34-hour restarts without the two 1 a.m. to 5 a.m. periods, and the restart can be used as often as truckers want. That could change, pending the outcome of FMCSA's study of the rules.
A fully-electric truck powered by hydrogen fuel cells was unveiled at the beginning of the month by Nikola. The Nikola One has a range of more than 1,200 miles with 1,000 horsepower and 2,000 ft. lbs. of torque.
One more regulation was introduced in 2016 when FMCSA published a final rule establishing training standards for new truckers. The new standards cover both classroom curriculum and behind-the-wheel training. Additionally, the rule establishes a registry of FMCSA-approved trainers that entry-level truckers must use.