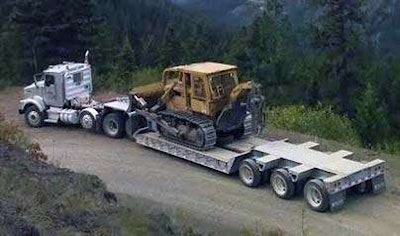 Globe Trailers has developed a new line of Mountain Trailers, designed for tight roads and off-road conditions of mountain terrain.
Designed in conjunction with drivers, end users and dealers, Globe Trailers tailored many components of their lowboy trailers to fit operator's requirements for mountain transport including suspension options, deck lengths, gooseneck fenders, hydraulic controls and grease points.
Globe's trailers are powder coated, and are available in 188 different color options at no up charge and include a 10 year structural warranty.