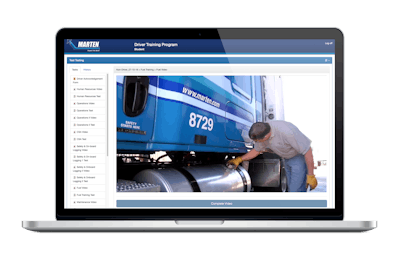 ConversionU has added 46 new training modules to the suite of driver training content in the Conversion e-Learning Academy solution. The company says the new modules include courses that allow students to study and pass their CDL exam.
"These new CDL courses are an excellent addition to our suite of online training modules. We are committed to growing our content and continually improving our offerings for our customers," said Kelley Walkup, president and CEO of Conversion Interactive Agency. "Our vision is to provide solutions that improve the driver experience."
With the new courses, Conversion e-Learning Academy now has 100 online training modules available in their suite of driver training options that include safety courses, necessary driver orientation modules and load securement.
ConversionU offers online driver orientation, training, and on-boarding, which includes providing drivers the convenience of filling out pre-hire paperwork online.