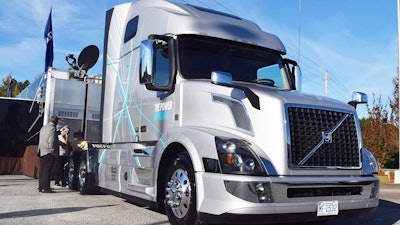 Volvo Trucks has cancelled plans to layoff up to 500 workers at its Virginia-based truck manufacturing plant. Volvo spokesperson Brandon Borgna says the company has been "encouraged" by recent trends in the Class 8 market.
"We've decided not to go forward at this time with the previously announced reduction so that we can maintain manufacturing flexibility as we continue to monitor the market situation," Borgna said.
Volvo manufacturers 100 percent of the trucks deployed in the North American market at its Dublin, Virginia-based New River Valley manufacturing plant.
The company announced several rounds of layoffs last year at the plant, which currently employs about 2,100 people.
Volvo said in December it would likely have to layoff 500 workers due to high truck inventories and sinking truck demand. A slight reversal of those trends of late — lower inventories and higher demand — prompted Volvo's change in plans.
Other North American truck makers last year also announced layoffs due to poor Class 8 demand.