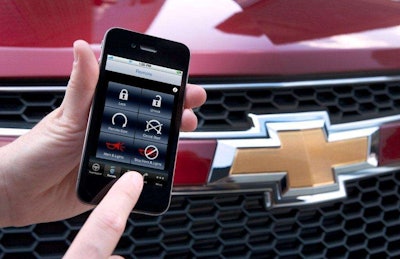 Spireon announced the general availability of its FleetLocate FL Solar for trailer and asset tracking.
Spireon customer Pan American Express, a privately-owned full service transportation company, is among the first fleets to adopt FL Solar, and has cited ease of installation and extended operational life of the device as key advantages.
"For Pan American Express, having the ability to manage our trailers using a state-of-the-art solution like FL Solar is amazing," said Sal Verazzi, operations manager at Pan American Express. "The device's small footprint, fast installation and ability to harvest power from the sun means fleets like ours can roll out the technology with minimal downtime and get the visibility we need from a long life, near maintenance-free solution."
FL Solar allows fleets to maintain a pulse on trailer activity regardless of whether it is connected to tractor power or not. The company says it is ideal for fleets that operate trailers or other assets that don't support traditional power options.
Installation of FL Solar takes less than 15 minutes and the information captured by the device is managed through Spireon's online FleetLocate platform.
"Companies like Pan American Express will save significant time from the fast and easy installation of FL Solar, which offers compact yet ruggedized housing that is highly efficient, drawing the smallest amount of current to sustain a lengthy battery life," said Roni Taylor, vice president of industry relations at Spireon.