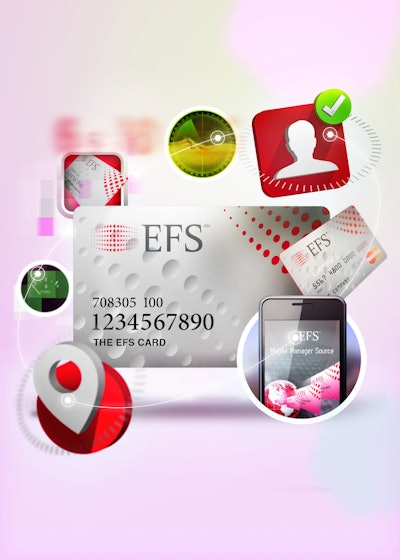 EFS – a WEX Company and provider of fleet payment systems — announced the implementation of its fleet payment system with NFI, a leading supply chain solutions provider.
Headquartered in Cherry Hill, N.J., NFI moved its fuel payments business to EFS because of its technology and approach in partnering with fleets.
"With a dedicated fleet that spans more than 2,200 tractors across North America, ultimately, we wanted a strategic partner with the highest level of customer service that created a new way of doing business," said Ike Brown, vice chairman and president of NFI. "EFS' unique integration approach and real-time reporting environment helped us identify efficiencies in our network."
NFI is leveraging EFS' fuel card which allows for real-time integration into its existing transportation management system. NFI is also utilizing EFS' fuel tax, fuel management, purchasing control and terminal fuel system.
"We are honored that NFI chose to move to the EFS platform and look forward to working together to design customized solutions for their business," said Scott Phillips, general manager of EFS.