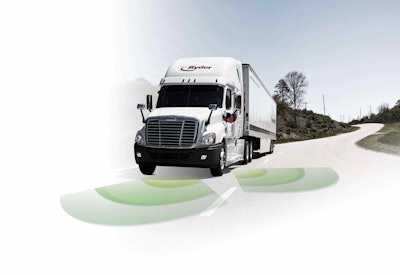 Ryder System, Inc., will update its standard spec to include safety technologies like forward looking radar and collision mitigation systems on all new trucks that come into its North American commercial rental fleet, the company announced Wednesday.
Ryder Vice President and Global Product Manager of Rental Operations Richard Mohr says Ryder previously has offered these technologies as an available option to its ChoiceLease customers but will make them standard for the first time within its commercial rental product line this spring.
Ryder's fleet of vehicles also incorporates many other advanced technologies including automated manual transmissions, roll stability controls and telematics.